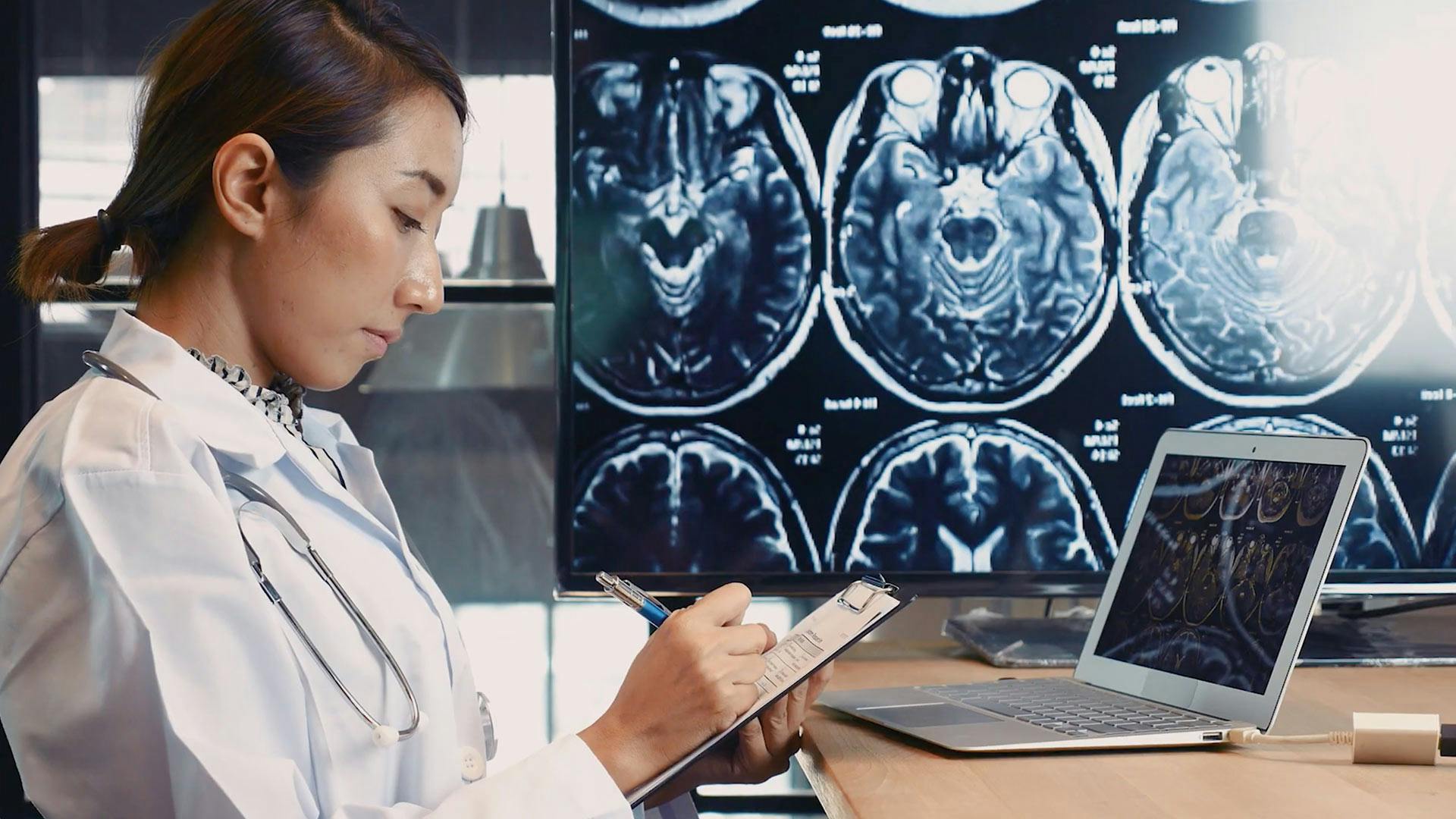 AI for medicine
Innovative AI for health science
IBM Research is exploring innovative new ways that AI technology can advance healthcare, from developing new therapeutic drugs to predicting the onset of Alzheimer's disease.
One effort has produced an AI system that can help speed up the design of new antibiotic molecules, which are urgently needed to treat bacteria or fungi that have developed a resistance to existing drugs. In the US alone, nearly 3 million people have antibiotic-resistant infections every year, but very few new antibiotics are being developed because drug design is an extremely difficult and lengthy process.
The IBM system is trained with the available peptide molecules that also include known antibiotics, then uses that information to design new molecules, and finally analyzes their potential effect using simulations. In 48 days, the system generated and tested 20 novel peptides, finding two that appear promising and show broad-spectrum antimicrobial potency and low toxicity in wet lab experiments. IBM has also applied this same technology to the computational design of antiviral molecules targeting the virus that causes COVID-19, and shared those results under an open license.
These projects are early examples of "accelerated discovery," which IBM believes will lead not only to effective new therapeutics, but also to materials that enable more efficient carbon capture from the atmosphere, and more. 
IBM Research also worked with Pfizer to develop an AI model that helps predict the eventual onset of Alzheimer's disease within healthy people by analyzing short, simple language samples. The samples came from participants in the Framingham Heart Study, which has tracked various health aspects of 5,000 people and their families since 1948. 
Our model is about 70 percent accurate, compared to 59 percent accuracy of clinical methods that rely on biomedical data. We hope this research can lead to the development of a simple and accessible metric to help clinicians assess the risk of Alzheimer's disease, leading to earlier intervention.
Watch the video to learn how a new AI model, developed by IBM Research and Pfizer, uses short, non-invasive speech samples to help predict the eventual onset of Alzheimer's disease in cognitively healthy individuals.
Our commitment to responsibility