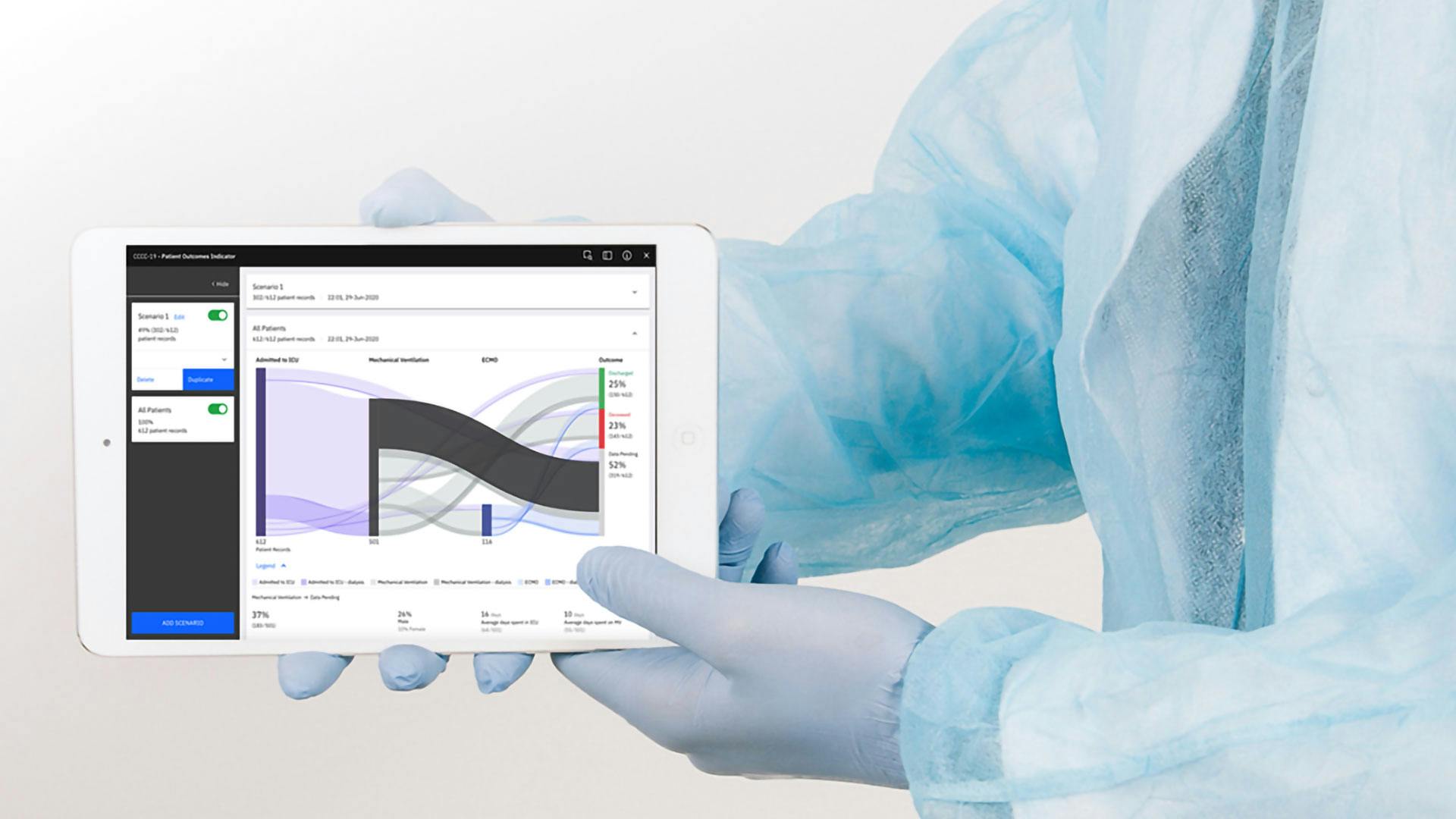 COVID consortium
Data to help fight COVID-19
As the COVID-19 pandemic began to spread in early 2020, emergency room and ICU clinicians worldwide relied on disparate sources of treatment information—but many resources were outdated, not easily accessed or irrelevant to this new disease.
The need for more data—more quickly and from more sources—led researchers in Australia to found the COVID-19 Critical Care Consortium. Working with the University of Queensland, they launched a study of treatment and outcomes of patients in participating hospitals. Soon after, IBM contacted the consortium and offered to help.
The consortium had developed a prototype dashboard to access the data, but it was better suited to researchers than to ICU clinicians in protective equipment who needed fast access to relevant information. Within eight weeks, and in collaboration with clinicians, IBM designers and developers began testing a new "connected clinician" app that's accessible via web browsers on phones, tablets and desktop computers, and that provides a fast, highly visual user experience.
IBM Services designed and developed the dashboard apps, while IBM Cloud served as the scalable development platform and IBM Security provided tools to encrypt and secure sensitive data. In addition, IBM Service Corps provided expertise on a pro bono basis and IBMers continue to work with the consortium on system improvements.
More than 370 hospitals and affiliated research facilities in over 50 countries now participate in the consortium, contributing to a global database of COVID-19 in critically ill patients. With the consortium's data and apps available to clinicians worldwide, low- and middle-income countries can benefit from research developed in high-income countries, and all can share treatment insights.
While the clinical app is built to empower clinicians, the patient database also provides statistics related to hospital bed resourcing and forecasting. This growing database also could enable AI to generate curated knowledge and insights, assisting work to learn more about the virus and defeat it.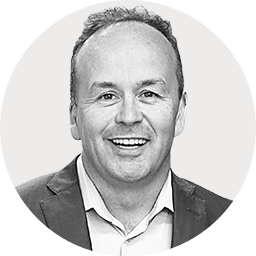 "COVID Critical, working with IBM, has created a resource that everyone in different countries can access in the same way. If used properly, the global data can assist clinicians to make informed decisions regarding all aspects of intensive care management, treat patients and help us go back to work, play, travel and education. Technology and data used smart is the way forward."
John Fraser
Professor and Director of the Critical Care Research Group at the University of Queensland, Australia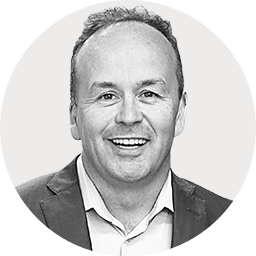 "COVID Critical, working with IBM, has created a resource that everyone in different countries can access in the same way. If used properly, the global data can assist clinicians to make informed decisions regarding all aspects of intensive care management, treat patients and help us go back to work, play, travel and education. Technology and data used smart is the way forward."
John Fraser
Professor and Director of the Critical Care Research Group at the University of Queensland, Australia
Our commitment to responsibility