A letter from our CEO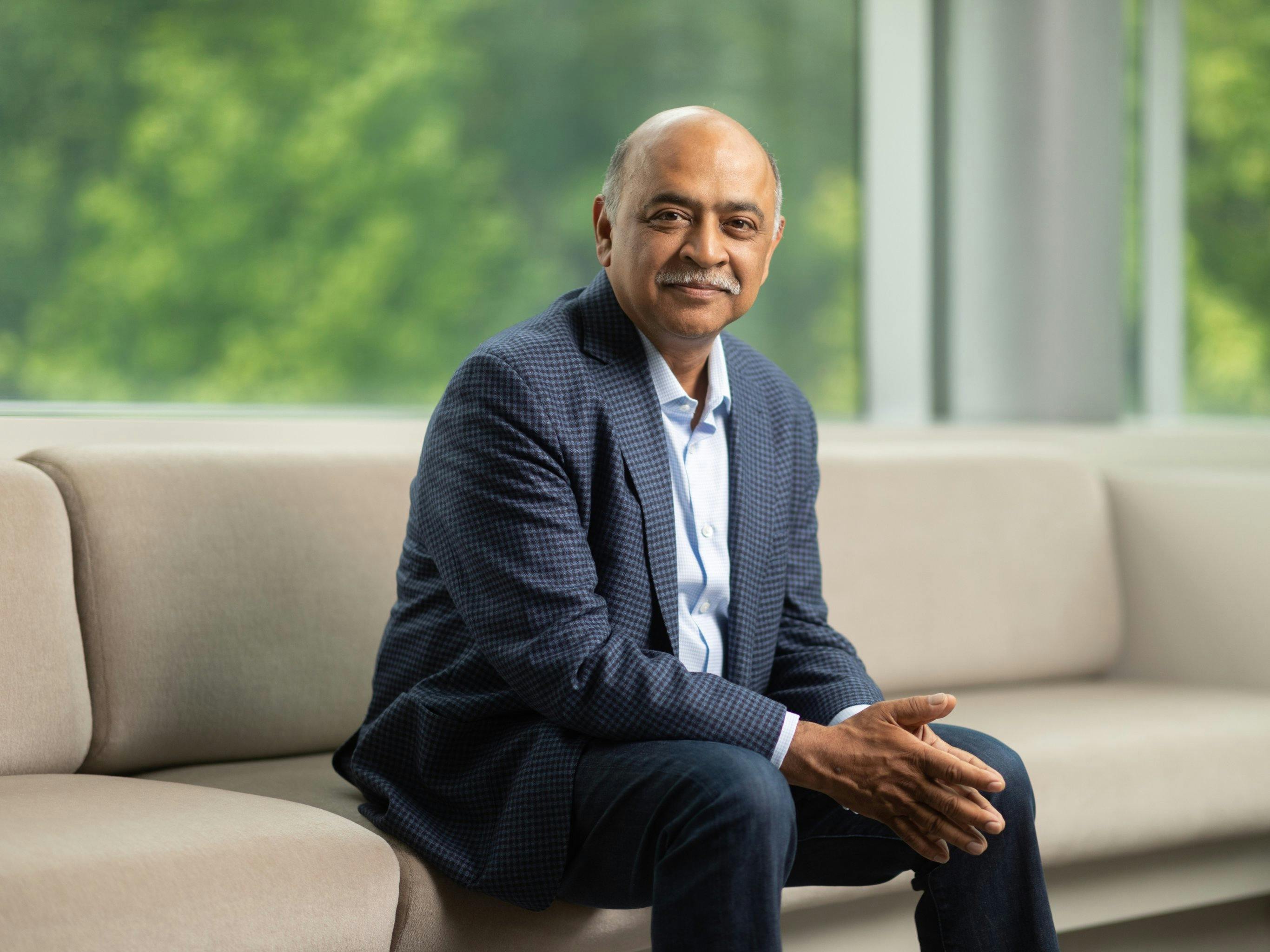 A letter from our CEO
Over its 109-year history, IBM has helped the world weather many storms. That history gives us confidence that we will help society to navigate these challenging times and emerge from them stronger.
As we fight one pandemic of global disease, we cannot lose sight of the fact that another pandemic of racial injustice is deeply afflicting our communities. We have a responsibility to confront the dangers and inequalities exposed by these threats. As reflected in this report, IBM has taken wide-ranging actions to support and strengthen all of those impacted by these unprecedented events. As in the past, we will continue to lead with the core values that have guided us through decades of deep societal change.
As the digital transformation of business and society accelerates, IBM will continue to advance our century-long commitment to diversity and inclusion. We have long embraced a corporate philosophy that is inclusive of all our stakeholders – from our customers, employees, suppliers and shareholders, to our communities and the world around us. And we will continue to lead with modern approaches to skills, education and training programs that broaden economic opportunity.
We are also building technology platforms designed to make organizations and their operations more resilient, efficient and sustainable for people and the planet. We know that in order to be successful, technologies must be not only effective, but trustworthy. IBM's long-standing commitment to good tech reflects our company's most deeply held values as well as our pledge to put responsible stewardship in the digital age at the core of our business strategy. Trust will only become more important as we help organizations derive new insights from their data through technologies like artificial intelligence, hybrid cloud, blockchain and quantum computing.
In the pages that follow, we report on the actions we're taking that reflect our promise to lead the industry in this new era of technology:
IBM has long recognized that diversity and inclusion are core to our culture and business. In 2019, we achieved record diversity across all underrepresented groups, and best-in-class inclusion scores, with 87% of IBMers saying they can be their authentic selves at work. While we've made progress, we have more work to do. In this new era, we will take new, bold steps to ensure equity at all levels of IBM, in tech, and in our communities.
IBM has continued to invest in skills and re-skilling to make the digital era more inclusive. IBM's apprenticeship program enrollment grew twice as fast as expected, becoming a nationwide model in the United States. Meanwhile, P-TECH – the pioneering high-school, career-readiness education model led by IBM – grew to more than 220 schools serving 150,000 students in 24 countries, with more than 600 industry partners and 200 community colleges.
IBM has upheld our ethical imperative to prepare society for the changes emerging technologies may bring. We launched the IBM Policy Lab, a forum to provide lawmakers with actionable recommendations to harness the benefits of innovation while ensuring trust in a world being reshaped by data. We're especially proud that the Ethisphere Institute named IBM as one of the world's most ethical companies in 2019 for the second year in a row.
IBM has worked to improve the efficiency of our operations and protect our environment for future generations. In 2019 IBM substantially increased its use of renewable electricity, which now accounts for 47% of the company's total electricity consumption. We also became a founding member of the Climate Leadership Council and are supporting its ambitious plan for a carbon tax, the proceeds of which would be returned to citizens as a "carbon dividend."
As I begin my tenure as IBM's tenth CEO, I look forward to leading my fellow IBMers in building upon our legacy of good tech and responsible stewardship for the benefit of our company, our clients and the world.
Arvind Krishna
Chief Executive Officer
IBM