2019 IBM Volunteer Excellence Award winners
September 2020 | IBM Volunteer Excellence Award
Larissa Nseyep Mounga and her teammates from IBM Canada are among the winners of the 2019 IBM Volunteer Excellence Award.
Fourteen IBM teams and individuals from around the world are recipients of the 2019 IBM Volunteer Excellence Award.
The honor is the highest accolade given by IBM to its employees for volunteerism—recognizing them for exemplifying the IBM values of dedication, innovation and trust in their volunteer efforts with not-for-profit organizations and schools.
"Trust and responsibility have been cornerstones of IBM's business values for more than 100 years," said Guillermo Miranda, Vice President and Global Head of IBM Corporate Citizenship. "The winners of the IBM Volunteer Excellence Award are stellar examples of #GoodTechIBM and we couldn't be prouder."

The 2019 IBM Volunteer Excellence Awards celebrate volunteer activity that took place prior to the COVID-19 pandemic. Yet that global crisis and the significant outpouring of volunteer response and assistance are illustrations of the need for community engagement.
In 2019, the recipients made an impact in their communities through their passion to improve the lives of others (refugees, abused women, underprivileged children) and with their expertise in strategic technology such as Watson, user-centered design, cybersecurity and social media.
Organizations associated with each winner of the award will receive a grant from IBM of USD 10,0000 for a total of USD 140,000 across all 14 winners. The grants will expand the work started by the IBM volunteers.
Below are summaries of the award-winning individuals and teams from 2019; each will be featured in a story of service in the coming months.
Brazil—Education; skills (individual award)
In Brazil, the Ministry of Health said a woman suffered domestic aggression every four minutes in 2019—which is 145,000 more cases than in 2018. Many social organizations play a fundamental role work to combat violence against women and address the issue. IBM volunteer Alessandra Vaz Da Silva is working with AMAC, one of the organizations that helps women and families of domestic violence—a situation in which she has personal experience. She volunteered more than 200 hours with AMAC in 2019 and continues to dedicate herself to the project with two visits per week. Specifically, Alessandra is sharing knowledge and financial habits in the empowerment project organized by the NGO. Throughout 2019, she educated and mentored hundreds of women who have experienced violence, helping them to be safe and more independent in their professional careers; improving their self-esteem, aspirations and skills. In addition, the overall initiative has impacted more than 1,200 families through charitable actions.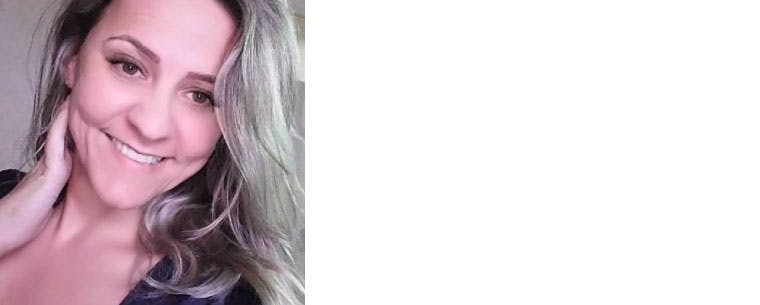 Canada—Mentoring (team award)
Engaged and active young people are often cited as success factors in vibrant communities. A team of IBM volunteers is doubling that effect by engaging young people and then working with them to participate in projects with not-for-profit organizations (NPO). The students, hand-in-hand with IBM mentors, work with an NPO to solve concrete problems in their day-to-day activities. For example, a team of students—with guidance, expertise and mentoring from IBM volunteers—built a chatbot to help battered women seek help in a safe and immediate manner. The IBM volunteers have taken advantage of training materials on the IBM social responsibility website for Design Thinking and storytelling sessions with the students, as well as making their templates and processes available online for others to use. Collectively, the students and mentors have positively impacted 10 NPOs.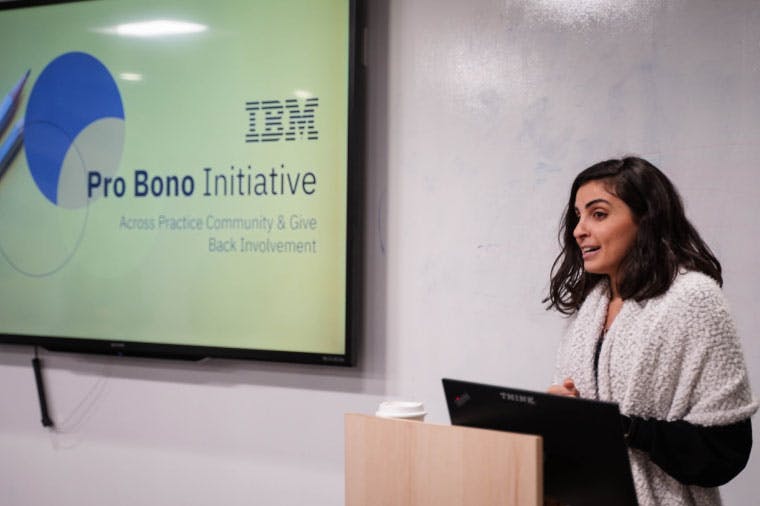 Chile—Technology-applied; NGO capacity building (team award)
Chile's natural beauty is balanced by its susceptibility to natural disasters, including earthquake, tsunami, volcanic eruptions, floods and forest fires. The regularity of these events can overwhelm aid organizations. A team of IBM volunteers, along with other volunteers in Chile, developed and are supporting the cloud platform for the "Cruz Rojin" chatbot for the Red Cross of Chile. The chatbot is designed to handle basic and repetitive questions from the public that don't require human interaction, freeing up operators to handle more complex inquiries and emergencies. The volunteers are responsible for the proper functioning, re-training and continuous improvement of Cruz Rojin, through testing, user experience testing and chatbot training. Their expertise generates continuous improvement of the Red Cross service and an improvement in response times. The IBM volunteer teams' commitment to the project and its objective embody #GoodTechIBM.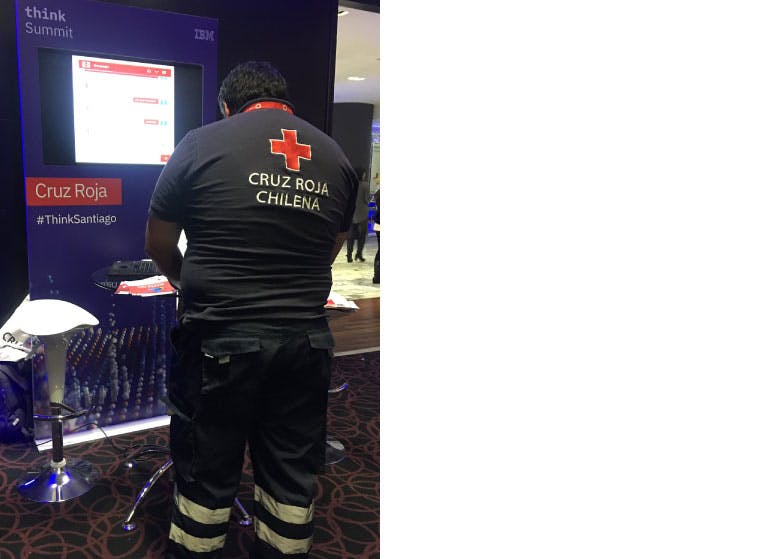 China—STEM; new collar skills (team award)
Conceived as a country-wide commitment to bring advanced technology concepts to school children, the "IBM AI Enlightenment Season" brought together thousands of IBM volunteers with a single mission to enlighten young minds—a simple idea, but a significant logical challenge. Nine IBM volunteer coordinators for IBM China organized over 1,300 other IBM volunteers across 12 cities—the single largest volunteer effort to date in IBM China. They oversaw the delivery of nearly 8,000 AI enlightenment classes to 100 primary schools in 12 cities and rural areas, directly benefiting more than 10,000 students and teachers. Behind the scenes, the Volunteer Collaboration tool deployed by the leaders enabled the entire project around the country and can now be used to support future initiatives. The volunteer leaders significantly contributed to IBM's social reputation in the community.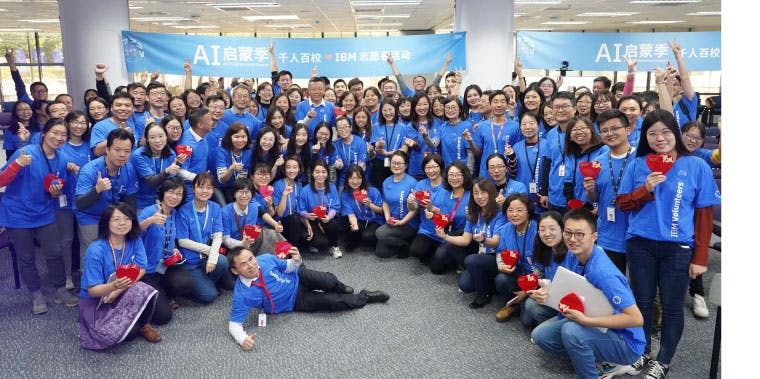 Czech Republic—Internet safety (team award)
In a prolonged demonstration of #GoodTechIBM, an IBM volunteer team in Brno dedicated most of the 2019 school year to helping children stay safe when online and using the Internet. The team conducted over 30 cybersecurity workshops for 800 students from various schools throughout the year. The IBM volunteers stressed password security and how to share information when online, made use of IBM Activity Kits, and received an IBM Community Grant to support continued Internet safety education in their community.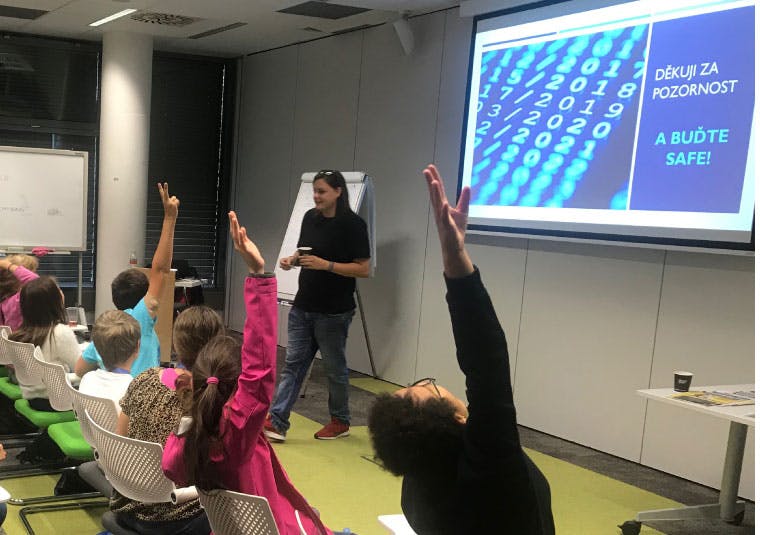 India—Healthcare (team award)
Over 150 million people in India urgently need mental health interventions and care; a number so large it overwhelms the institutions desperately trying to deliver services. A volunteer team of IBM research scientists has created a framework using artificial intelligence and machine learning to help aid organizations identify and hire lay counselors to more quickly help those in need. EmancipAction, an NGO working to disrupt child sex trafficking, is using the new model to identify and shortlist potential counselors; over 700 candidates have been interviewed in a few months, significantly less than the one to two years it usually takes. Over 9,000 childcare institutions could benefit from the approach, which the NGO says also helps them hire more emotionally intelligent candidates.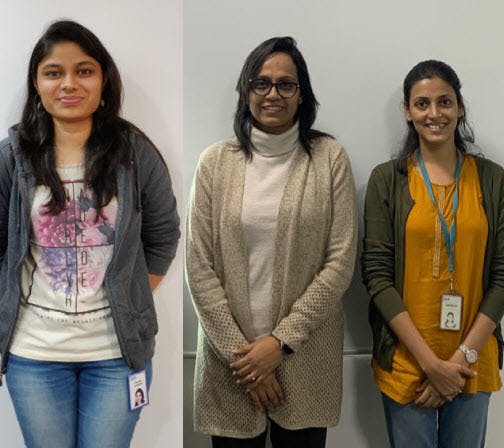 India—Mentoring people with disabilities (team award)
Every Saturday for more than five years, a dedicated team of IBM volunteers has mentored children and students with disabilities such as cerebral palsy, autism, polio and various learning disabilities. The team teaches basic computer skills and data entry, focusing on a set of employability skills for the students that includes goal setting, time management, planning, financial management, communications and public speaking. The team makes use of storytelling, presentations, real-life examples, IBM Activity kits and IBM Community Grants to help the students advance to the certification ceremony—a moment that fills them and their parents with pride.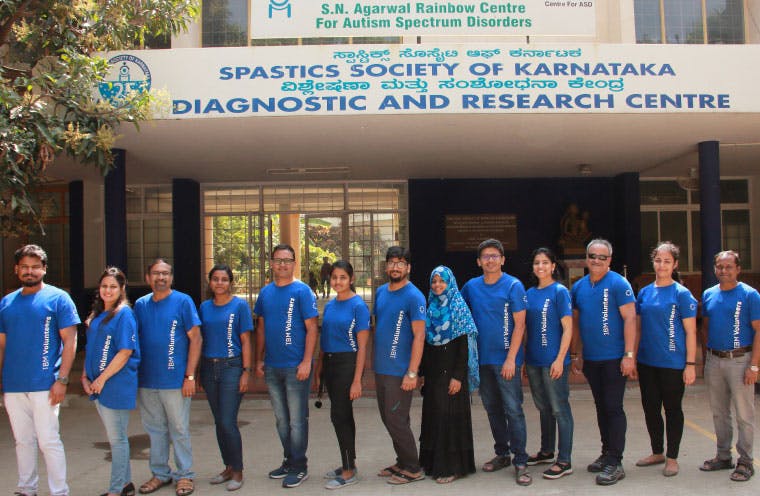 Israel—Educational equity; new collar skills (individual award)
Fady Copty, a scientist at IBM Research, has been a passionate volunteer in several programs offered by Tsofen—a non-profit organization founded by Jewish and Arab high-tech professionals as an economic catalyst for shared society in Israel. As an avid participant in the mentoring program, Fady brings high school students to the IBM research lab in Haifa to learn about tech developments, and also recruits other mentors as part of the diversity and inclusion activities. He recently served as a judge in the annual hackathon for entrepreneurs from the Arab sector. Fady also volunteers at the Haifa lab to help raise awareness and interest in engineering as a career choice, encourage STEM studies at school, and the selection of technology and science tracks. He is part of the lab's joint program to promote the integration of Arab academics into the Israeli business market. In 2019, Fady was nominated as a "40 over 40 influencer" of the year by a leading technology digital site in Israel.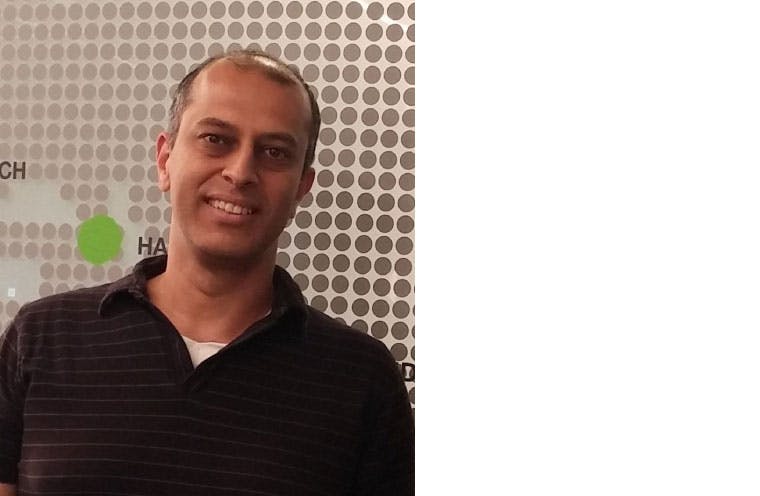 Japan—Technology-applied; social media (team award)
Every year, the Y20 Summit precedes the G20 Summit and gives its youth delegates the opportunity to create and submit policy recommendations to the G20 leaders. Two volunteers from IBM Japan, Wakana Asano and Mitsuki Suda, used their expertise in consulting and design to contribute to the success of the 2019 Y20 Summit in Tokyo. They designed and implemented the user interface and user experience of the Y20 website to broadly gather youth voices, producing 60 content items from user analysis using IBM analytics. They also used IBM Design Thinking to identify multiple youth personas and reflected that analysis in the website content. Their contributions were evident: the number of website visitors increased by 165% in one month, the official Facebook page gained 4,500 followers, and the number of participants at the event exceeded 1,000. Mitsuki and Wakana helped the group bring in and engage more youth voices, while showcasing IBM technology with an influential audience.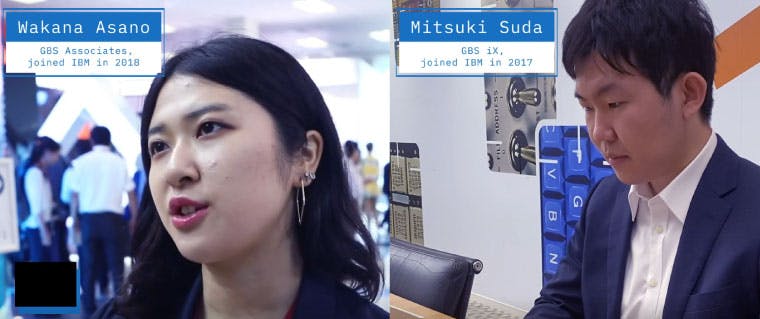 Netherlands—Humanitarian aid; skills development (individual award)
The impact of the refugee crisis of the last several years has been devastating. In late 2019, after participating in a multi-part IBM innovation challenge with Movement on the Ground (MOTG)—an NGO that works to create a dignified and innovative response to the refugee crisis—IBM volunteer Rick Reesen was motivated to take action. He used four weeks of personal time to volunteer with MOTG on Lesvos in Greece, where thousands of refugees make landfall. In addition to providing basic day-to-day support such as building shelters and distributing supplies, Rick facilitated several exploratory sessions with refugee residents and volunteers to determine the viability of the IBM SkillsBuild digital learning platform at the various camps (an idea begun at the original workshop with MOTG). After validating the plan, and securing IBM resources, Rick is now implementing SkillsBuild on Lesvos, with local support, to help refugees with basic digital abilities, align their skills and experience with the requirements of high demand jobs. Rick's volunteerism defines #GoodTechIBM. The Rotterdam School of Management intends to use his experience as a case study in corporate social responsibility.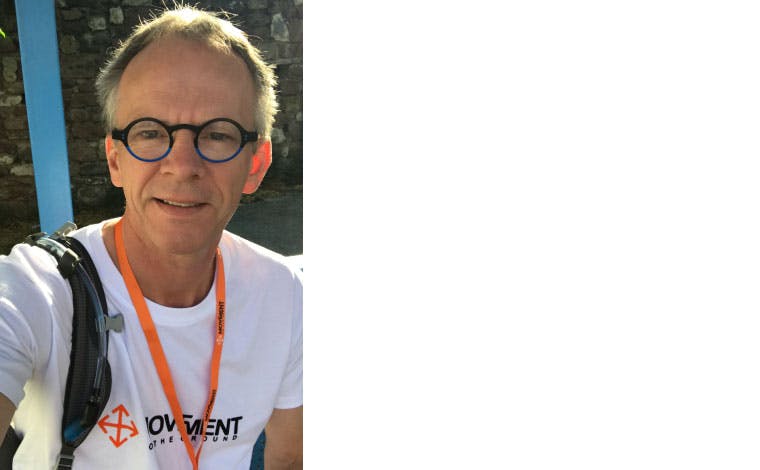 Turkey—Education; new collar skills (individual award)
"Home of compassion" or Darüşşafaka, is the name of one of Turkey's oldest educational institutions aiming to provide equity in education for orphans, and the high school where IBM volunteer Ali Özkan is providing skills workshops and technology lectures. Delivering on the school's motto of "lives changed through education," Ali has created and delivered an 11-week training program since 2017. He has worked closely with over 60 students to help them understand technology fundamentals and topics from AI to cloud; making use of IBM Activity Kits and site visits to IBM to meet and interact with those in STEM careers. In one project, he helped students develop a banking application to showcase real-world uses of technology. Thanks to Ali, the school has integrated the IBM Machine Learning for Kids activity kit into its 6th grade ICT course. He has been featured in local media, and the school's academic coordinator praised Ali and IBM volunteers for being role models in a quote shown at IBM THINK Istanbul 2019 on social media and digital displays.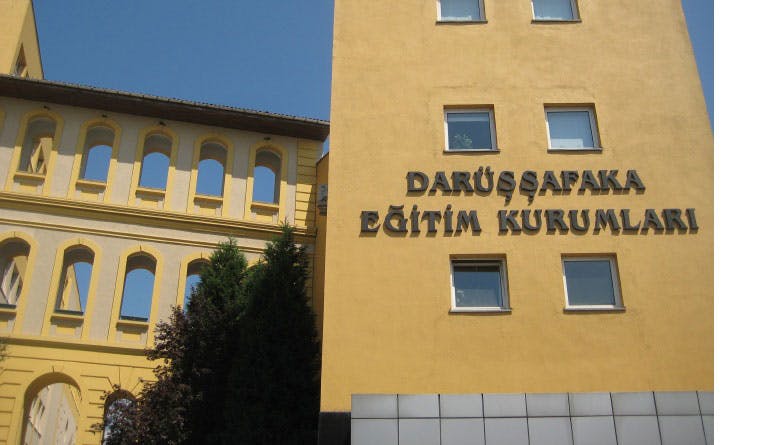 US (Minnesota)—Mentoring; STEM for girls (team award)
Since 2014, IBM volunteers have mentored girls in TechnovationMN—the Minnesota chapter of a global program that invites teams of young girls to learn and apply the skills needed to solve real-world problems through technology. The volunteers are highly visible and engaged role models, who share technical, leadership, business and project management expertise with the teams of girls as they develop mobile apps and business plans to address issues such as teen depression, healing for ill children, and finding the cheapest pharmacy for insulin. After participating in Technovation, 26% of alumnae in college major in computer science (65 times the national US rate). The volunteers also benefit, as 83% of mentors say their Technovation experience increased their creativity in the workplace, and 70% say it improves their company relationship. TechnovationMN has been awarded IBM Community Grants, making it possible for girls to participate in the program and at the annual challenge event where teams present and demo their apps to a panel of prospective investors and industry professionals.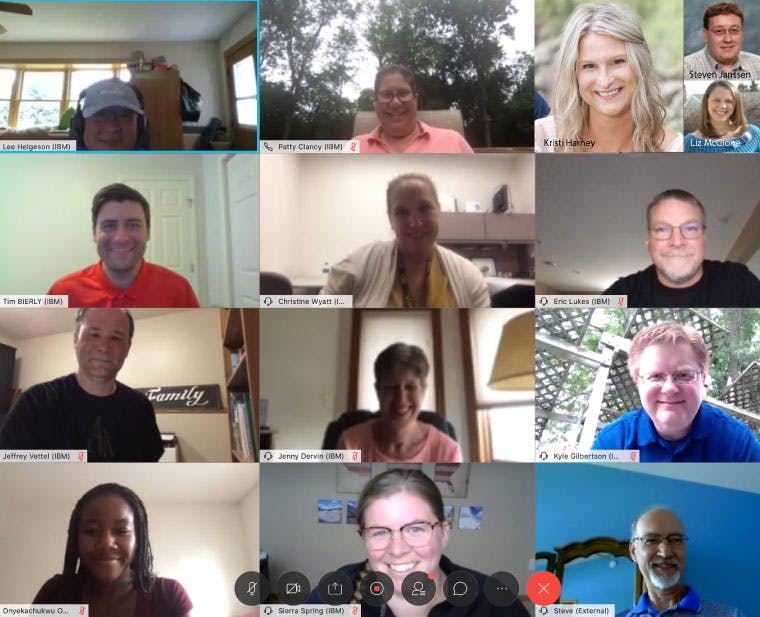 US (New York)—Education; STEM (individual award)
For over 15 years, Sarena Diamond Meyer has volunteered as an education outreach champion for IBM, serving as the co-chair on an IBM summer day camp. Called Girls Go TechKnow, the camp has reached over 500 underprivileged middle school students and Sarena has personally visited nearly 100 classrooms through IBM's various National Engineer Week and eWeek programs. Throughout her education outreach efforts, Sarena has used IBM volunteer solutions to inspire students and help them see their future selves in solving the world's problems. She has served as an elected school board trustee and president for 12 years and had leadership roles on her local education foundation for nearly two decades, as well as authoring and speaking on the topic of skills-based volunteering. Sarena has received the President's Volunteer Service Award annually since 2004 and was named a Points of Light Institute Honoree in 2011 for volunteer service in the field of education.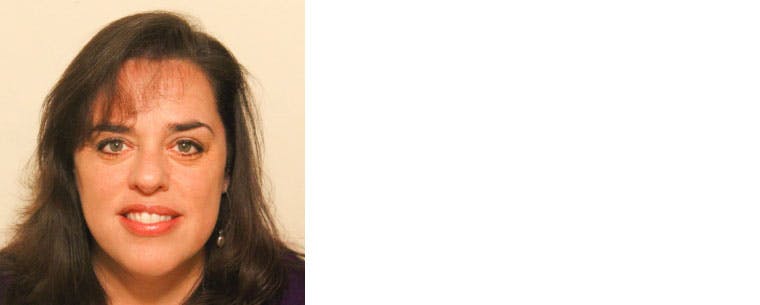 Vietnam—Education; skills gap (individual award)
The technology industry in Vietnam is experiencing a significant skills crisis—the demand for nearly 80,000 new IT employees each year is not being met, especially for skills in AI. To address the situation, IBM volunteer Le Nhan Tam led a multi-national team, in collaboration with the School of Information Communication and Technology, to develop an intensive ecosystem to train students in AI; the first and only training program in Hanoi that combines academic knowledge and industry expertise. The course framework has a foundation in IBM AI technology, and Tam recently trained professors in creating detailed AI lesson plans. He has conducted quarterly technical workshops with IBM researchers to showcase AI applications for university students and helped developed materials for high school students. Also, Tam has recruited five large banks in Vietnam to offer internships for final-year students. It is expected 1,000 university students will be trained on AI in 2020; 100 will obtain the IBM AI badge. Project materials are replicable and have been shared with Thailand and Indonesia to address their regional targets for developing digital skills.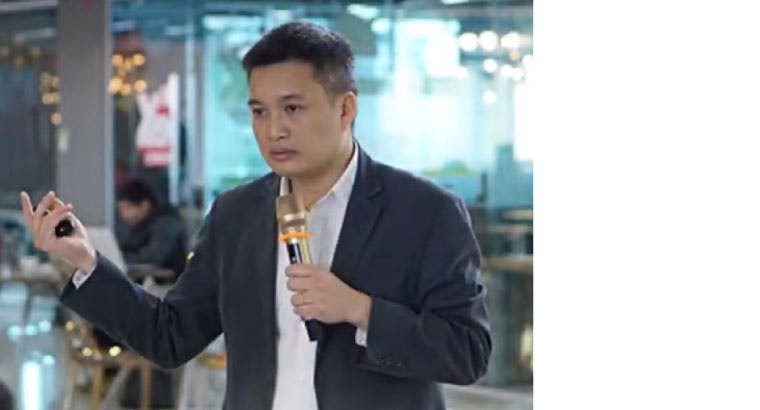 Join the conversation. Tag your tweets with #IBMVolunteerExcellenceAwards and #IBMvolunteers; follow us @IBMorg.
Join the conversation
Tag your tweets with #IBMVolunteers
and follow us @IBMorg.
Activity Kits
Get inspired with these resources